Location
The lactation room is located in McGaugh Hall, on the 1st floor room 1301.
Availability
The lactation room is available to all UCI students, staff, faculty and guests. It is a locked room and can be reserved by emailing BioSci Facilities.
Private room
Mini fridge
Chair and table
Foot rest
Mirror
Storage cubbies
Electrical outlet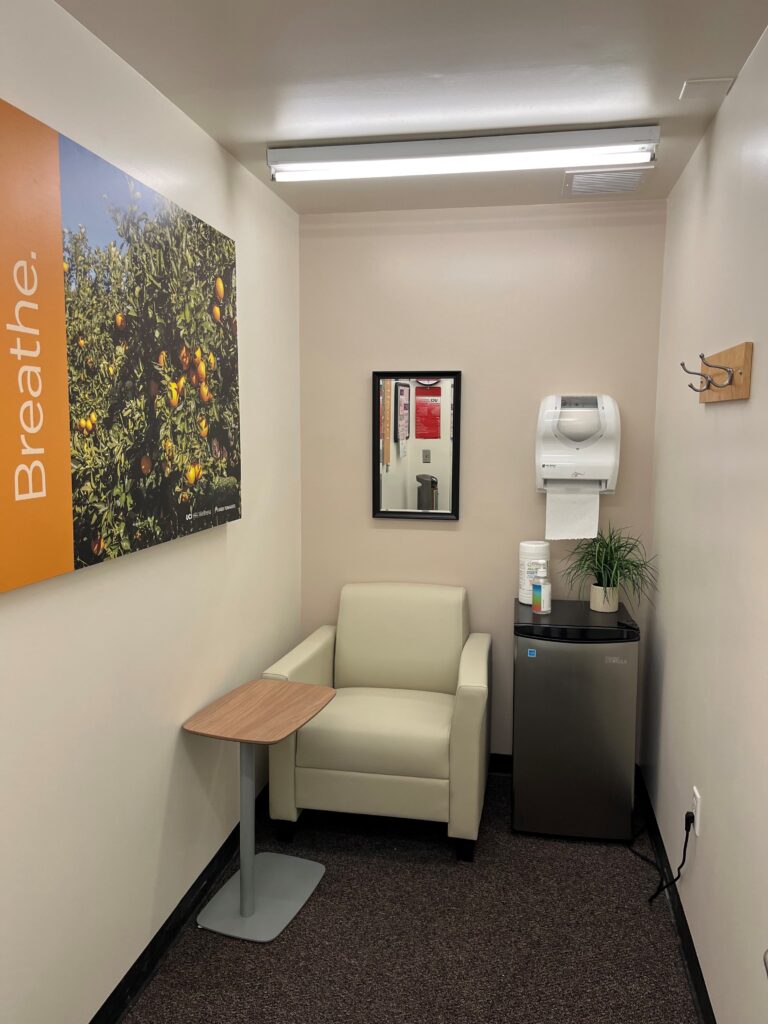 contact us or visit the UCI Lactation Support Program site page for additional resources on campus.
If you need more information, please